3D Fashion Pipeline
We review and optimize existing processes, adapt them to 3D and help you implement an effective 3D workflow.

Accurate Sizing and Full Coverage
Knowing the target group is the first step to fitting them.

Pattern Development and Optimization
Prep for agile development that translates to realistic visualization and well-fitting products.

Functional Avatars and Busts
Virtual fit models to accelerate development, eliminate guesswork and create life-like simulations.
Customized (photorealistic or stylized) avatar collections
Optimization of avatars with accurate human proportions for accurate fit
Avatar alignment and validation to target group with parameters and fit
Avatar coverage for average or all sizes/shapes in target demographic
Development of avatars with fitting lines for reproducible results

Material Parameters
Achieve realistic 3D simulation and reliable fit with accurate digitization of how materials behave.

3D Fitting – Virtual Prototyping
Convert 3D and 4D data into the perfect fit for current and future styles.
Elimination of physical prototypes with virtual fitting
Analysis of fit quality for target group, size spectrum, function, applications
Quality assurance with optimized measurement tables and pattern
Fit definition and instructions for processing, optics and style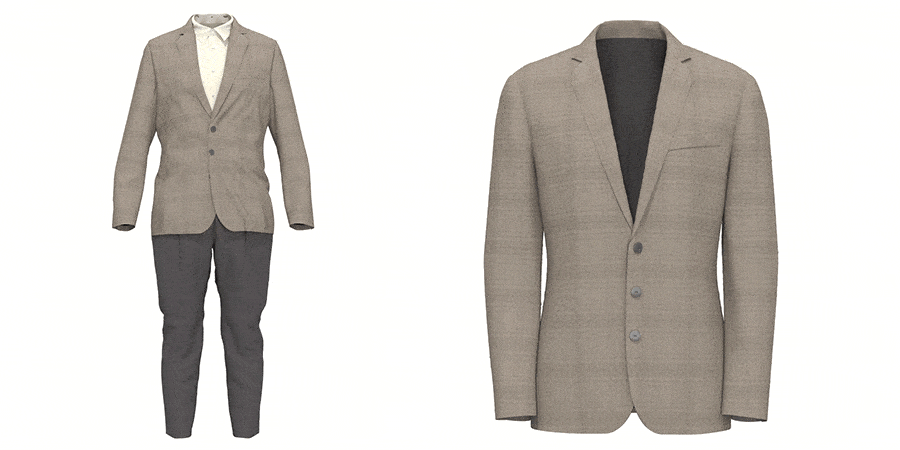 Visualization: Digital Product Communication
Tell compelling stories (without technical fit detail) for sales and merchandising, virtual fitting rooms or supplier communication.

Fit in Motion
Ensure dynamic fit with moving avatars.