Our digital fitting experts offer you as a clothing company tailor-made solutions when it comes to integrating an efficient and most realistic 3D simulation into the process of your collection development.
Below you will find some case studies of projects where our customers have already successfully benefited from our broad know-how.
Scanatars - digital fitting subjects
The German fashion label s.Oliver has been using 3D simulations for some time in the development of its junior collections for sizes 50 to 176. However, there were always discrepancies in fit between the real s.Oliver standard bust and the digital avatars used when trying on developed prototypes. The solution? Hohenstein developed a scanatar of the bust for s.Oliver, which is now used in the 3D simulation. The scanatar has identical body dimensions to the original bust and allows s.Oliver to identify fit deficits already during the 3D simulation and adjust the digital cuts accordingly.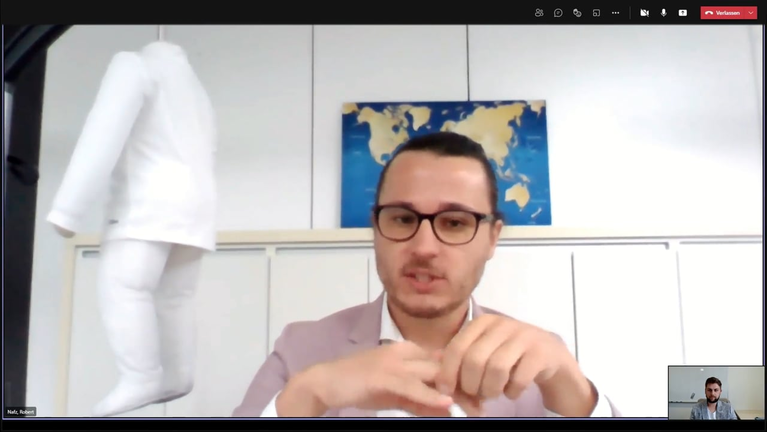 Physical properties and their effects on virtualised knitwear
Get an insight into how digital knitwear design of flat knitwear saves resources, offers cost control and allows high creativity at the same time. Learn how important it is to check the material parameters as a basis. We will show you virtual 3D pattern development in Clo3D, Vidya and Vstitcher with the innovative software product CREATE.